TVpad Limited Access Error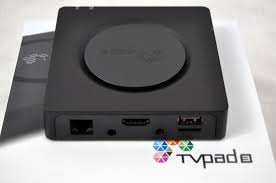 If you ran into the following error on your TVpad when you upgrade your TVpad to firmware v3.26,
"Limited Access" error
or
"User Authenticity Failed"
This might be because the MAC address is not matching to any in the TVpad servers.
Recently, I ran into this issue when I was upgrading my TVpad M121 firmware to 3.26.
The upgrade was successful. I was able to even see the "light green man" icon on the lower right hand side.
After the firmware upgrade, TVpad is starting to give me the "Limited Access" error, it then locked up access to all apps and settings.
I have to contact TVpad support for assistant afterward.
*Note: TVpad customer support was excellent. They were able to help me out. My MAC address was added back to their system.
When troubleshooting the problem with the TVpad tech, it looks like after the upgrade my TVpad device's MAC address got changed. It wasn't matching to the MAC address of the device.