New TVpad Cantonese App – 粵海直播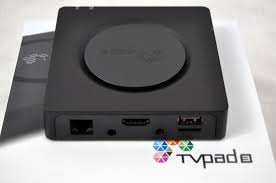 For TVpad and Cantonese users, there is a new app which will give you access to Live shows, vod dramas, and pre recorded shows. It is actually very nicely made, they combined three Cantonese apps into one.
The new app is called "粵海直播"
http://www.appnnn.com/topic/app_3533.html
You can download this with the N+ app in the TVpad AppStore or you can download the app from the N+app website (http://www.appnnn.com).
The above is only for TVpad 2 and 3.
For those that have TVpad 1 (m121) model, there is also m121 version but it isn't free. You can download this from the ClubTVpad website. Once you make a donation, e.g. $5, you will gain access to download this app and others.
Note: When using this app, I did noticed sometimes vod drama episode didn't get updated as fast as the normal stand alone app.