TVPad 3 – How to setup and load TVB Channels?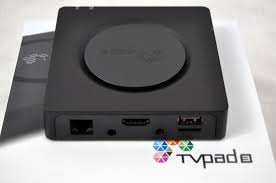 Finally, I got to play around with the TVPad 3 m358 device this week. Last weekend, I brought one for my parents. It costs $220 on Amazon but there was a discount deal going and I got one for $200.
For those that do not know what is a TVPad device, it is a media player. It mainly play streaming video – channels (e.g. vod, sop, etc…) from the internet.
Here is the official TVpad website.
The good thing about this device is that it organized them so that it is easier to play streaming video channels for non-techie users like my Chinese parents. Most of the apps and movie channels you can find online and can be played on your computer.
TVPad is designed mainly for overseas Asian that want to view real-time live TV from Asia. With the new version of TVpad, TVpad 3, it even has a VoIP and karaoke features. You will need to buy extra hardware if you want to use these features. E.g. If you want to make VoIP calls, you will need to get a VoIP phone and connect it to the TVpad device.
The installation for TVpad 3 is quite easy.
1 – Unpack the device and plug in the power
2 – Connect the HDMI cable from the device to your TV
3 – Connect the ethernet cable to your modem
* If you want wireless, enter in your WIFI information to the device
4 – Test the connection
Okay, now you have the device setup and is connected to the internet. Now what? How to add channels to the device?
Adding channels is very easy, all you need to do is install them from the TVpad AppStore. Select and install the app that interest you.
For live Hong Kong channels or TVB dramas channels, you will have to manually install them.
To do this, there are two ways. 1 – you can download and install each individual Chinese apps to your device. 2 – you can download and install another App store application called "N+" to your TVpad device. Both options setup are the same. I will only show you the second option here.
1 – Download the package launcher for TVpad here
2 – Download the N+ store app here
3 – Unzip both file to a USB drive. Make sure the extracted file is in the root folder of your drive and not inside a folder.
e.g.
gvos2-sd1
1375428545889.pkg
4 – On the main menu of your TVpad, plug in the USB drive to the TVpad device
5 – If setup correctly, TVpad will detect the file on the USB drive and give you an option to install it (If you can't read Chinese, it is the top button and then the left button).
6 – Once the installation is completed, go to TVpad Appstore and look for the N+ app.
7 – Launch it and install all their app packages to your TVpad device
8 – Now launch some of them and you will find your Hong Kong channels and TVB dramas series on them.
e.g.
粵海寬頻, 粵海時移, and 港粤快看
Enjoy!