How To Increase My Google Adsense CTR?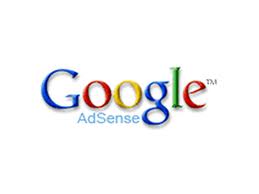 Getting a high Click Through Rate (CTR) will increase your revenue with Google Adsense. Below are some basic tips that all website should follow.
Increase Adsense CTR Tips:
1. Positions of Ads – You can create ads channels with Google Adsense. Start experimenting with placing Adsense Ads on different locations on your site. Monitor the Google Adsense Channels and see which one get you more CTR.
2. Contents – Make sure to have good contents with minimum 300 words. The more the better. Contents are the reason Users will come back or searched into your site.
3. Blend Ads Color – Match Ads colors to your site scheme.
4. Large Ads Size – Choose large ads size over smaller ones for your site. Larger Ads tends to have a better CTR rate in comparing to smaller ones.
5. High Paying Keywords – Choose and Put high paying keywords on your site.
Google has a nice Adwords Keyword tool that you can use to find high paying keywords.
Keyword Tool : Link
Traffic Estimator : Link
Webmasters can use the Keyword Tool from Google Adwords to find high paying keywords.
enjoy!