How To Add Google +1 Button To WordPress?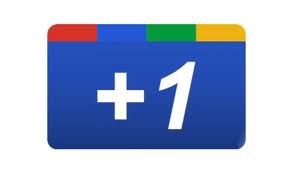 With the Google +1 button, it gives you an option to recemmend any links to your friends with the Google+1 button in the Google Results page. Once you have clicked on the Google+1 button on a page, the next time your friends do a search and seeing the website link or links it will have a Google +1 button next to it. This Google +1 number is indicating that you have recommended and approved the link.
To add the Google+1 button to WordPress, all you need to do is download and install a Google+1 widget to your site.
Below are a few Google +1 widgets for WordPress:
– WordPress Google +1 Button – Advanced Plugin, Includes Redirection
http://wordpress.org/extend/plugins/wp-plus-one/
– WordPress plugin – Google +1 Button
http://wordpress.org/extend/plugins/google-plus-one-google1/