How To Print From Android Phone?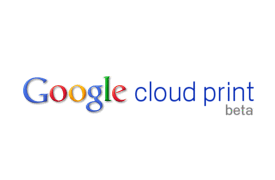 If you have an Android phone or Android tablet, you can now print from them. With Google Cloud Print, which is still in beta, it connects your printers directly to the web and enable you to access and print directly to them from your mobile device.
In order to use Google Cloud Print, you would need to register an account with them.
Click here –> Google Cloud Print to register an account.
Once you have registered an account with Google Cloud Print, you can get started by adding your printer into it. Google Cloud Print supports most printers, even classic printers.
With all your printers added, you will then need to download the Google Cloud Print app from the Google AppStore.
Click here –> Google Cloud Print App
To print from your phone or tablet, just select a file and select the printer icon to print. If it is setup correctly, the print job is sent to the web printer in the Google Cloud Print site and from there it is sent to your printer.
**Note: If you are not connected to a WIFI network and you do not have unlimited data, watch out for data usage.