How To Open Password Protected Excel Files For Free?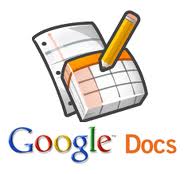 Today, one of our user forgot his Excel password and we have to help him to unlock it. Searching through the web, there seem to be several options. Some involves paying a service fees and others are free.
The instructions below show how you can open password protected excel files for free.
Currently, the best way to open your password protected excel file is to upload it to Google Docs. Google docs will automatically removes any protection from an excel file. If you do not have a Google Docs account, you can visit the following link to the Google Docs site to sign up.
Once you have uploaded your password protected excel file, you can edit it or save it back to excel file format to your computer. Google Docs also give you an option to save it as PDFs.
Updated: This method doesn't work any more. Google Docs is now called Google Drive, and they have prevented users from doing this.
For those with the latest version of Microsoft Office 2013 and also 2010, you can use the "DocRecrypt tool" to help reset password to Excel files.
http://technet.microsoft.com/en-us/library/jj923033.aspx
e.g. DocRecrypt –p newpassword –i exceloldpasswordfile -o excelnewpasswordfile