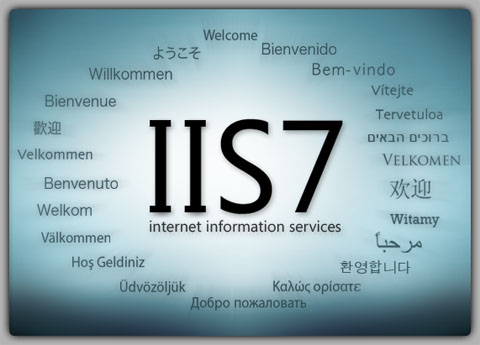 Today, we ran into an issue when upgrading our Windows Server 2003 to Windows Server 2008. As you made already know, with Windows Server 2008, it has a new IIS version then in Windows Server 2003.
– Windows Server 2003 runs IIS version 6
– Windows Server 2008 runs IIS version 7
How to redirect in IIS 7?
1. Create a HTML file – Copy and save the below code to a text file. Name it like "httpRedirect.htm"
* Tips: Save the file (httpRedirect.htm) to the directory where your website is located.
Here's an example:
<!DOCTYPE HTML PUBLIC "-//W3C//DTD HTML 4.0 Transitional//EN">
<html>
<head>
<title>Cloudmedy IIS 7 Redirect Example</title>
<meta http-equiv="REFRESH" content="0;url=https://redirect.cloudmedy.com"></HEAD>
<BODY>
Click <a href="https://redirect.cloudmedy.com">here</a>, if automatic redirecting doesn't work.
</BODY>
</HTML>
2. Change the IIS setting for the "403 error page" to point to the above file location
Launch the "Internet Information Services (IIS) Manager
On the left-hand side, find and highlight the website that you want to have the redirect setup
Make sure you are in "Features View", click on the "Error Pages" icon
Click on the "Add…" link
For Status code, type in "403.4"
Choose the "Insert content from static file into the error response" option and browse to the file path where you saved the httpRedirect.htm file.
Note: If you are getting the below error, just type in "httpRedirect.htm" to the "File path" section. This is assuming that you saved the file inside the website directory.
HTTP Error 500.19 – Internal Server Error
Absolute physical path "xxxxx" is not allowed in system.webserver /httpErrors.
Use relative path instead
Back at the Error Pages, click on the "Edit Feature Settings…"
Select the "Custom Error Pages" option
Hit "Ok" and you are done
Last step, check the "Require SSL" option in the "SSL Settings" setting and click on "Apply" on the right-hand side.
Testing
– Open a browser and type in your website address with http only.
Example: https://www.cloudmedy.com
If the link redirects to https://xxxxxxx.xxx, then you have just created a custom redirect in IIS 7.
Note: If you ran into a "Lock Violation" error, make sure you have the redirect file inside your website directory.